bellapierre Aphrodite Eyeshadow Makeup Palette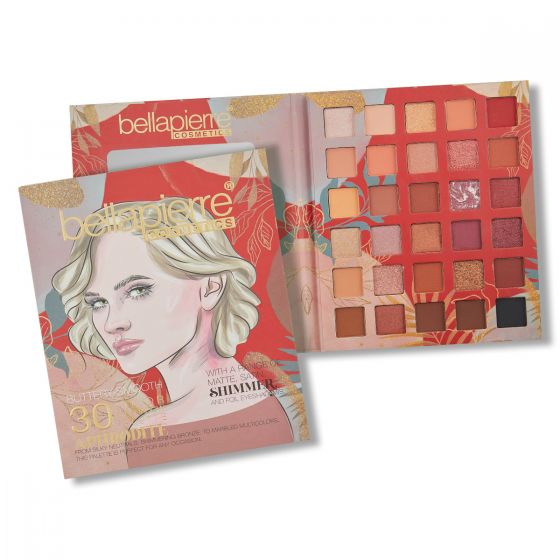 Unleash your inner Goddess! Create your one of a kind look with bellapierre's Aphrodite palette! This highly pigmented eyeshadow palette is full of lustrous colors that are sure to keep all eyes on you as if you were Aphrodite herself.
bellapierre's Aphrodite Eyeshadow Palette includes 30 shades of silky-smooth eyeshadow in a range of finishes, including matte, satin, shimmer, and foil. From silk neutrals, shimmering bronze to marbled multi-colors, find the perfect shade to complete your one of a kind look
This buttery-smooth eyeshadow glides on effortlessly to give you a brilliant, flawless look. The gentle, lightweight formula goes on smoothly so it feels soft and light on your skin
Add the perfect finishing touch! Colors can be mixed and matched to create your desired shade.
Experience our on-trend cosmetics for yourself today!